Book Series on Vibroengineering reports new developments in the field of engineering related with all aspects of vibrations. Primary importance is for problems in Vibroengineering of dynamical systems, while principal topics are vibration and wave processes, vibration and wave technologies, nonlinear vibrations, vibroshock systems, generation of vibrations and waves, vibrostabilization, transformation of motion by vibrations and waves, dynamics of intelligent mechanical systems, vibration control, identification, diagnostics and monitoring, applications of vibrations in all areas of engineering.
Book Series on Vibroengineering provides an international scientific peer review board that reviews the material and leads your work to the gateway of worldwide scientific recognition. In addition, Extrica ensures exceptional price, quality and time conditions.
The size of monographs published in the series should be from about 100 pages and should not exceed 500 pages.
Book Series on Vibroengineering is published
Open Access
. By 'open access' to this literature, we mean its free availability on the public internet, permitting any users to read, download, copy, distribute, print, search, or link to the full texts of these books, crawl them for indexing, pass them as data to software, or use them for any other lawful purpose, without financial, legal, or technical barriers other than those inseparable from gaining access to the internet itself. Author(s) retain copyright of their work. Books are published under the
Creative Commons Attribution License (CC-BY)
.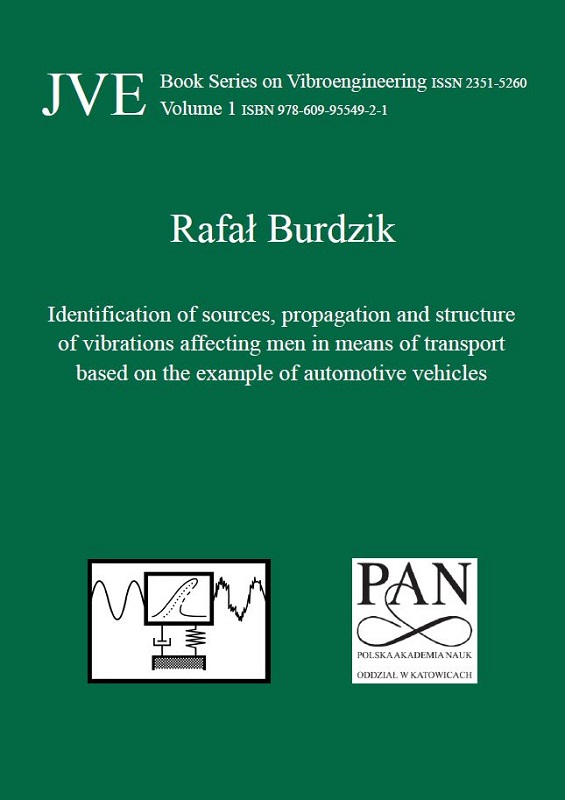 Identification of sources, propagation and structure vibrations affecting men in means of transport based on the example of automotive vehicles
Rafal Burdzik
Volume 1, April 2014, p. 245
ISBN 978-609-95549-2-1, eISBN 978-609-96036-2-9
Published by JVE International Ltd.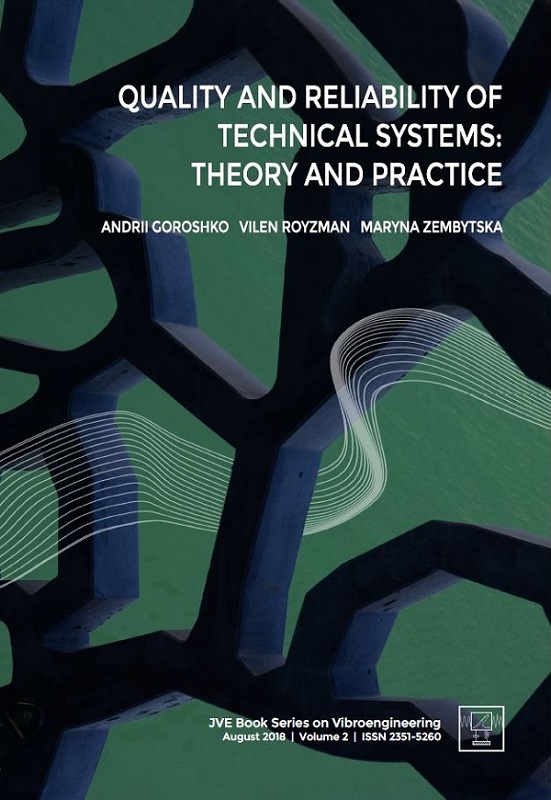 Quality and Reliability of Technical Systems: Theory and Practice
Andrii Goroshko, Vilen Royzman, Maryna Zembytska
Volume 2, August 2018, p. 318
ISBN 978-609-96036-0-5, eISBN 978-609-96036-3-6
Published by JVE International Ltd.