Liquid and Gaseous Energy Resources
publishes articles devoted to transportation of liquid and gaseous energy resources: hydrocarbons, crude oil, oils, petroleum, water, hydrogen, biofuel
The List of Principal Topics:
▸ Transportation, production and use of hydrocarbons, liquid and gaseous energy resources
▸ Chemical products and reagents based on petrochemical raw materials
▸ Geothermal energy
▸ Transportation and treatment of water, wastewater systems
▸ Safety and ecology of liquid and gaseous energy resources
▸ History of science and technologies for liquid and gaseous energy resources
▸ Alternative and renewable energy. Conversion and use of electric energy
Liquid and Gaseous Energy Resources (LGER) ISSN (Online) 2669-2791 is devoted to transportation of the resources, i.e. technologies of transportation, equipment, machines, constructions, safety, reliability and logistics. Additionally, production, storage and use of the energy resources are also available. The scope is transportation of liquid and gaseous energy resources: hydrocarbons, crude oil, oils, petroleum, water, hydrogen, biofuel, etc.
Established in 2021 and published 2 times a year (semiannually).
Editors
Editorial Board
| | | | |
| --- | --- | --- | --- |
| | Kouzou Abdellah | | Ziane Achour University of Djelfa, Algeria |
| | Mastobaev Boris | | Ufa State Petroleum Technological University, Russia |
| | Yang Chen | | Southwest Petroleum University, China |
| | Langbauer Clemens | | Montanuniversitaet Leoben, Austria |
| | Changjun Li | | Southwest Petroleum University, China |
| | Mayur Pal | | Kaunas University of Technology, Lithuania |
| | Chitaranjan Pany | | Indian Institute of Technology Kharagpur, India |
| | Tashbulatov Radmir | | Ufa State Petroleum Technological University, Russia |
| | Karimov Rinat | | Ufa State Petroleum Technological University, Russia |
| | Sunagatullin Rustam | | Pipeline Transport Hydraulics Research Center, Russia |
| | Jia Wenlong | | Southwest Petroleum University, China |
Author guidelines and publishing charges
Submission
Your manuscript should be submitted online via JVE Journal Management System (JMS) https://manage.extrica.com.
Using the JMS requires an account. You can create a new account by following the 'Create an account' link that appears on the main login page. The signup process only takes a minute – we don't need many details from you. Once you've created your account or signed in, you're ready to submit a manuscript: Submit manuscript.
Your manuscript should be uploaded in Microsoft Word and Adobe PDF formats. Note that if your manuscript is accepted for publication, the manuscript will be reprocessed by JVE team. But to start with, manuscript format should conform the Paper Template.
Article processing charges
There are no article processing charge (APC) and no publication charge for Authors.
Publication ethics and malpractice
The ethics statements for our journals are based on Code of Conduct and Best-Practice Guidelines for Journal Editors.
Intelectual property rights
Liquid and Gaseous Energy Resources is published Open Access. By 'open access' we mean its free availability on the public internet, permitting any users to read, download, copy, distribute, print, search, or link to the full texts of these articles, crawl them for indexing, pass them as data to software, or use for commercial purposes, or any other lawful purpose, without financial, legal, or technical barriers other than those inseparable from gaining access to the internet itself. Authors retain the copyright and full publishing rights without restrictions. Article(s) are published under the Creative Commons Attribution License (CC-BY).
Editor's Pick
Boris N. Mastobaev, Rinat M. Karimov, Anvar R. Valeev, Radmir R. Tashbulatov, Alexander V. Kolchin, Evgeniya A. Lokshina
The paper discusses topical issues and problems of water supply in scarce and arid regions of the country, including the redistribution of water flows from high-flowing Siberian rivers, which are heavily overflowing during the flood period. In particular, an overview of world experience in solving water supply problems is given, both through desalination of sea water and the use of underground sources, and through the construction of canals and main water pipelines, from futuristic ideas to proj
Liquid and Gaseous Energy Resources, Vol. 2, Issue 1, 2022, p. 20-30.
https://doi.org/10.21595/lger.2022.22492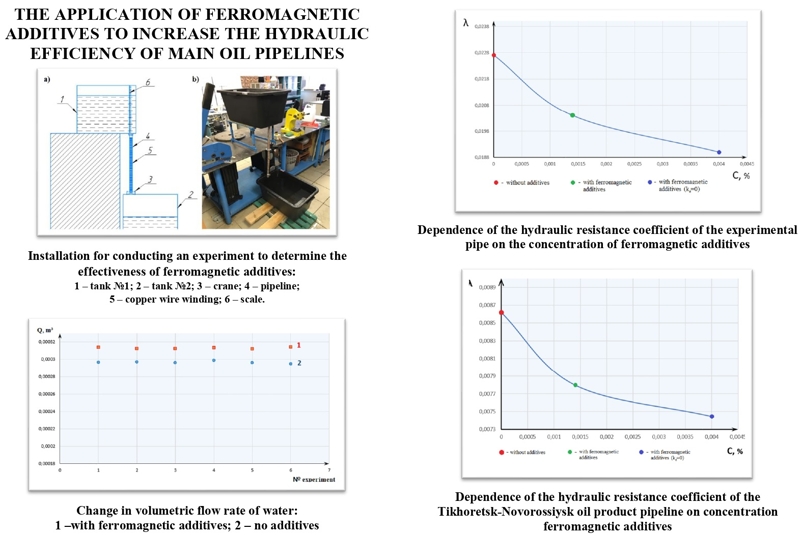 Adelina Sagadeeva, Anvar Valeev
The article presents researches of ferromagnetic additives that can reduce the internal roughness of the pipeline, thereby reducing the hydraulic resistance. A setup has been developed for conducting experiments to determine the effectiveness of ferromagnetic additives. The results of experiments are presented, which showed that the additives allow increasing the volumetric flow rate of the pumped medium.
Liquid and Gaseous Energy Resources, Vol. 1, Issue 2, 2021, p. 86-90.
https://doi.org/10.21595/lger.2021.22076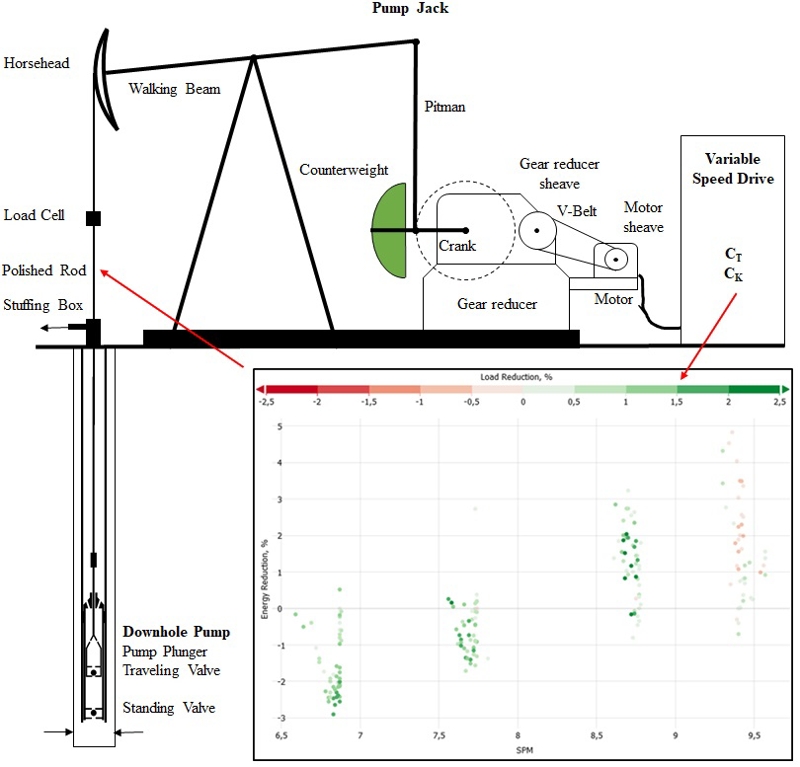 Clemens Langbauer, Thomas Langbauer, Rudolf Fruhwirth, B. Mastobaev
A frequency-elastic drive mode for a sucker rod pumping system is introduced to reduce its polished rod peak loads and the total energy consumption. Numerical modeling and an extensive field test verify the concept. The frequency-elastic drive mode is a software solution for variable speed drive systems, which can be applied in the controller and does not require any hardware adjustments. The novel drive mode adjusts the set frequency, sent by the controller to the frequency converter, depending
Liquid and Gaseous Energy Resources, Vol. 1, Issue 1, 2021, p. 64-85.
https://doi.org/10.21595/lger.2021.22074
Browse Journal
Articles in Press
2022 - Volume 2
2021 - Volume 1