Jaw Functional Orthopedics and Craniofacial Growth
publishes articles presenting information that is new and relevant to jaw functional orthopedics
The List of Principal Topics:
▸ Biology of craniofacial growth with an emphasis on the mandible and maxillae
▸ Clinicians' point of view - space for discussion based on scientific evidence, and clinical experience on topics of clinical interest
▸ Prevention and early treatment of malocclusion
▸ Treatment of malocclusion with Jaw Functional Orthopedics
▸ New materials/new products
▸ Temporomandibular Disorders (TMD)
▸ Dental sleep medicine
▸ Clinicians' space - case reports
▸ Jaw functional orthopedics and digital flow
▸ Advances in digital diagnosis
▸ Advances in digital images
▸ Occlusion and craniofacial growth
▸ Use of vibration (laser, electromagnetic, mechanical vibration) in the treatment with Jaw Functional orthopedic appliances
▸ Systematic reviews
Jaw Functional Orthopedics and Craniofacial Growth (JFOCG) ISSN (Online) 2669-2783 promotes the advanced study, science, and practice of Jaw Functional Orthopedics and Craniofacial Growth. It serves both researchers and practicing clinicians by providing a space for the presentation and discussion of evidence-based jaw functional orthopedics research, treatment concepts, techniques, and procedures, and a Clinical space for the publication of and discussion on case reports. The objective of the Journal is to facilitate the effective worldwide transmission of new and innovative related research and knowledge. The journal publishes original scientific articles presenting information that is new and relevant to Jaw Functional Orthopedics. Additionally, publishes reports of innovative techniques and clinical treatments, systematic reviews of topics of interest to the field, reviews of new techniques/appliances and products, new uses for existing material, digital technology advances related to Jaw Functional Orthopedics, instructive clinical reports, editorials, and announcements of importance to the community worldwide.
Established in 2021 and published 2 times a year (semiannually).
Editors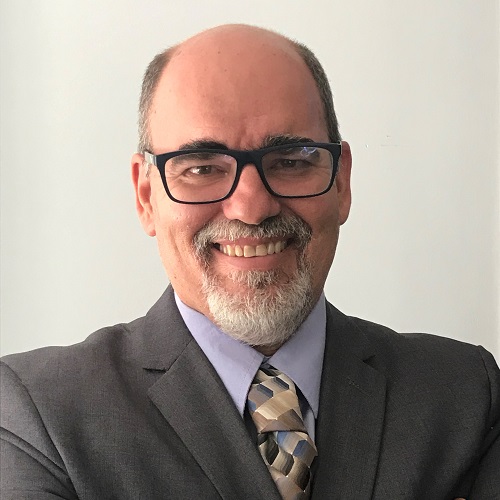 Associate Professor Orlando Santiago Júnior
Dental School Faculdade Arnaldo Jansen, Brazil
Editor in Chief
Editorial Board
| | | | |
| --- | --- | --- | --- |
| | Barbara Bimler | | Bimler Laboratorien, Germany |
| | Andrea Deregibus | | University of Turin Dental School, Italy |
| | Bruno Frazão Gribel | | Michigan University, Brazil |
| | Almiro José Machado Júnior | | Unicamp, Brazil |
| | Antoon De Laat | | KU Leuven, Belgium |
| | German Ramirez-Yanez | | Aurora Kids Dentistry, Canada |
| | Eduardo Sakai | | Fundação Hermínio Ometto - UNIARARAS, Brazil |
| | Aidé Terán Alcocer | | Universidad Autónoma de Querétaro, Mexico |
| | Patricia Valério | | FAOA Dentistry Faculty, Brazil |
Author guidelines and publishing charges
Submission
Your manuscript should be submitted online via JVE Journal Management System (JMS) https://manage.extrica.com.
Using the JMS requires an account. You can create a new account by following the 'Create an account' link that appears on the main login page. The signup process only takes a minute – we don't need many details from you. Once you've created your account or signed in, you're ready to submit a manuscript: Submit manuscript.
Your manuscript should be uploaded in Microsoft Word and Adobe PDF formats. Note that if your manuscript is accepted for publication, the manuscript will be reprocessed by JVE team. But to start with, manuscript format should conform the Paper Template.
Article processing charges
There are no article processing charge (APC) and no publication charge for Authors.
Publication ethics and malpractice
The ethics statements for our journals are based on Code of Conduct and Best-Practice Guidelines for Journal Editors.
Intellectual property rights
Jaw Functional Orthopedics and Craniofacial Growth is published Open Access. By 'open access' we mean its free availability on the public internet, permitting any users to read, download, copy, distribute, print, search, or link to the full texts of these articles, crawl them for indexing, pass them as data to software, or use for commercial purposes, or any other lawful purpose, without financial, legal, or technical barriers other than those inseparable from gaining access to the internet itself. Authors retain the copyright and full publishing rights without restrictions. Article(s) are published under the Creative Commons Attribution License (CC-BY).